Our family has been making quality ladders for 128 years.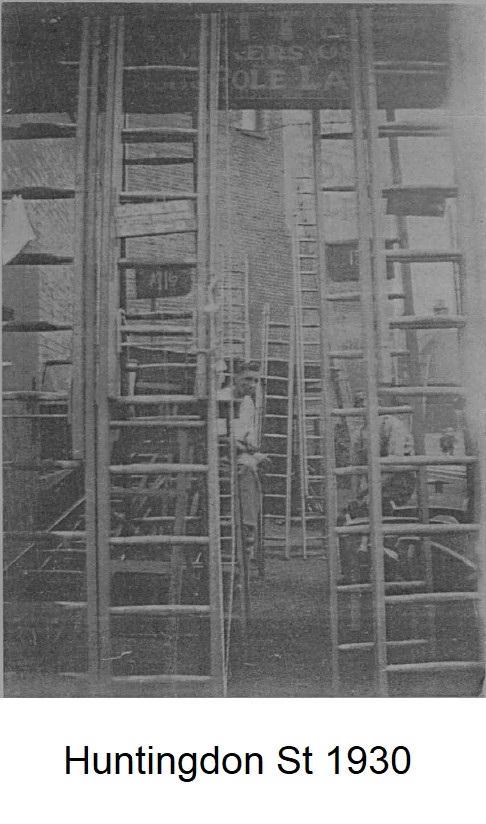 Stephen Bratt is the fourth generation of the family business that has developed into one of the country's best established ladder making companies. He as his father, uncle and grandfather before, were involved in the trade from a young age. Each starting on the bottom rung ready to continue the work of Alfred Bratt who started the business in 1895.
He made his first set of ladders in a small workshop in Cross Street, his first client a window cleaner. From that modest start A Bratt & Son was now well established in Nottingham, having customers across the country, Europe and other parts of the world, supplying the electrical and communications industries. As well as supplying the leg up for the window cleaning trade.
Initially Alfred made barrows and carts for the building trade. The first premises were restricted, being but a yard and a small workshop area, but Alfred made a go of it, despite the restrictions on all businesses imposed by the shortages in the first world war. A true craftsman, he cut his ladder rungs from the spokes of large cart wheels, having no power tools the like of an electric saw or lathe, he laid the wheels on a large chopping block and went to work swinging an axe, shaping these with a draw knife. The stiles (uprights) were cut at a local timber merchants and then hand painted.
After the war the business moved to Huntingdon Street, where Alfred was joined by his son, John Alfred (AIf). As was the custom in family trades, the arts and specialisms were passed on from father to son without the need for day release at college or the need for some fancy night school course.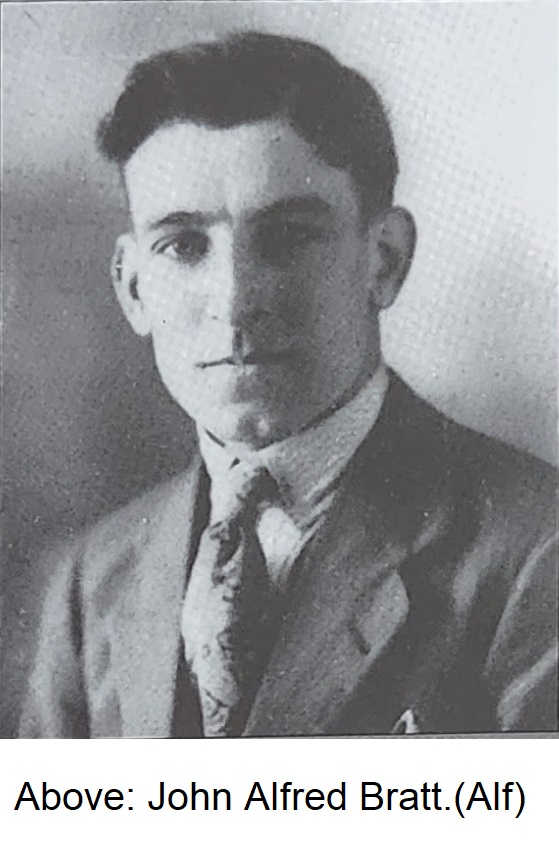 From Huntingdon Street the firm moved to East Street in 1952. Here they were in purpose built premises and the old skills had to be adapted to work with the modern machinery of the times. In 1938 the founder died and Alf took over sole control. Almost immediately he had to face the restrictions of the second world war. Timber was in woefully short supply. Fortunately, a contract with Woodhall Duckham Construction Company was arranged. This company built and serviced gasholders. This was government licensed work, but it meant that timber was available, albeit on a quota system.

When peacetime returned A Bratt & Son began to make inroads into larger business stakes. The next generation of ladder makers came on board when Alfs sons, John and Peter, joined their father.
For years the main wood used for the stiles has been Douglas fir. It is imported from Oregon, in the United States. Straight grained and knot free, it is ideal for the job. The rungs are usually cut from ash. All the cutting and turning is is done on autolathes and all the work is produced on modern machinery. No painting is carried out on wooden ladders as they are all spray varnished .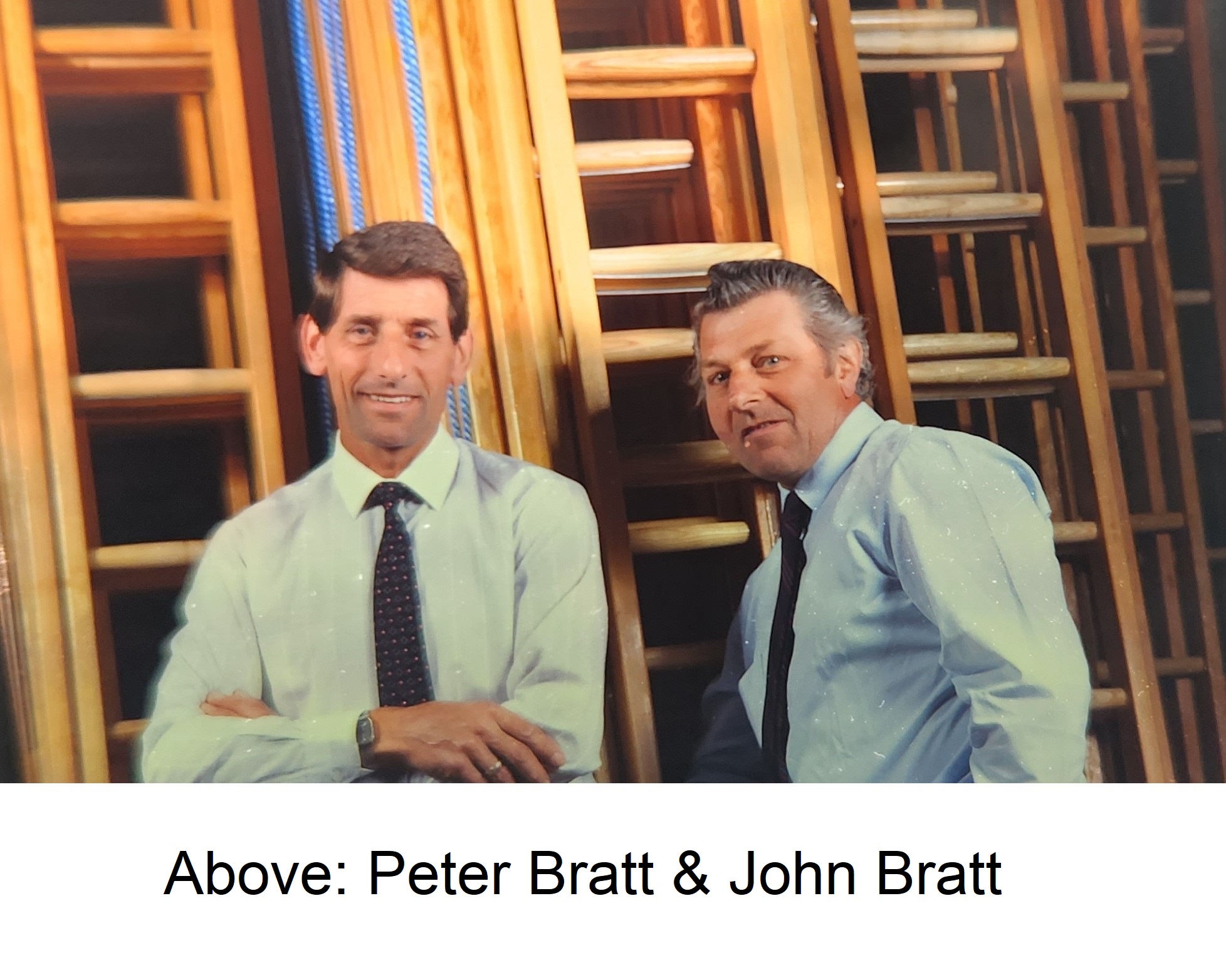 The market place was changing with ladders that extend, fold and slide, there are trestles, staging and platforms. They can be aluminium or glass fibre, as well as wooden. Two section or three section ladders, combination ladders or steps, the choice is vast. There are particular models for fruit pickers, surveyors and roofers. It is all a far cry from the humble ladder Alfred Bratt made for that window cleaner over 120 years ago.

In 1984 John's son Stephen Joined the business followed a short while later by Peter's son Peter jnr. Also in 1984 Alf decided to retire and left
the business to his two sons, who by then, had already been running the day to day business for some time. A year later the business moved again to a larger more suited building on the Nottingham ring road making them far more accessible.
They saw the potential in Glass fibre products, introducing these to add a further product line and in doing so brought new opportunities in bespoke products. The late 90's and early 2000's saw some changes, Peter Jnr left to start his own business and followed by the retirement of John and Peter leaving the helm with Stephen in 2003.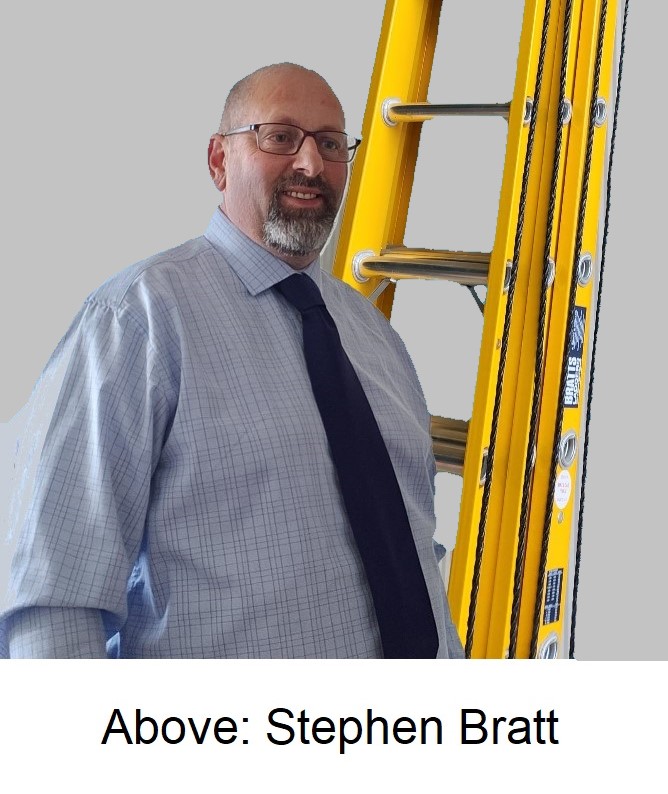 As A Bratt & Son heads on, now more known as Bratts Ladders , a brand that has a firm client base and a solid belief in quality. All the electricity boards, BT, rail companies, local councils and major industry rely on the company's top class product. Unlike a number of its competitors, it sells a kite marked product that conforms to the appropriate British Standard in 95per cent of its range. In fact, one of Bratt's major selling points is that not only does it conform to the British Standards, it far exceeds them. The company offers a wider and more comprehensive product range than its major competitors. It It uses timber that has been specially sourced for its individual use and is the best that is available. This helps Bratt's be a cut above the rest.
We are a British Standards licenced UK manufacturer, producing non-conductive Timber and Glassfibre ladders, stepladders, platforms and specialist access equipment for industrial use. We also fabricate in Aluminium, Steel and Stainless Steel.

All our products comply with internationally recognised standards old and new, including BS EN131, BS1129, BS2037, ANSI 14-5 and ENA 14-1.

The British Standard Kitemark (BS) is only awarded to products that pass strict regular testing, which guarantees you continuous audited quality. EN131 alone does not.

We worked with the HSE (Health and Safety Executive) to help produce the Work at Height Regulations and the HSE Guidance for Industry. We can therefore advise on access equipment use within these procedures.

We also sit on the Ladder and Stepladder Standards committee at the British Standards Institute with the HSE, BERR, Trading Standards and Consumer Groups.

In response to requests from a number of major companies, we have developed the SLS (Safe Ladder System©) which has proved a simpler, safer way to work at height with ladders and platforms.

Bratts can bespoke manufacture access equipment to your own specification, quote for repairs, run certified training courses and advise on maintenance routines and log books.
We still maintain the Timber ladders we made for one utility and rail company over 32 years ago!