GRP Single Section Ladders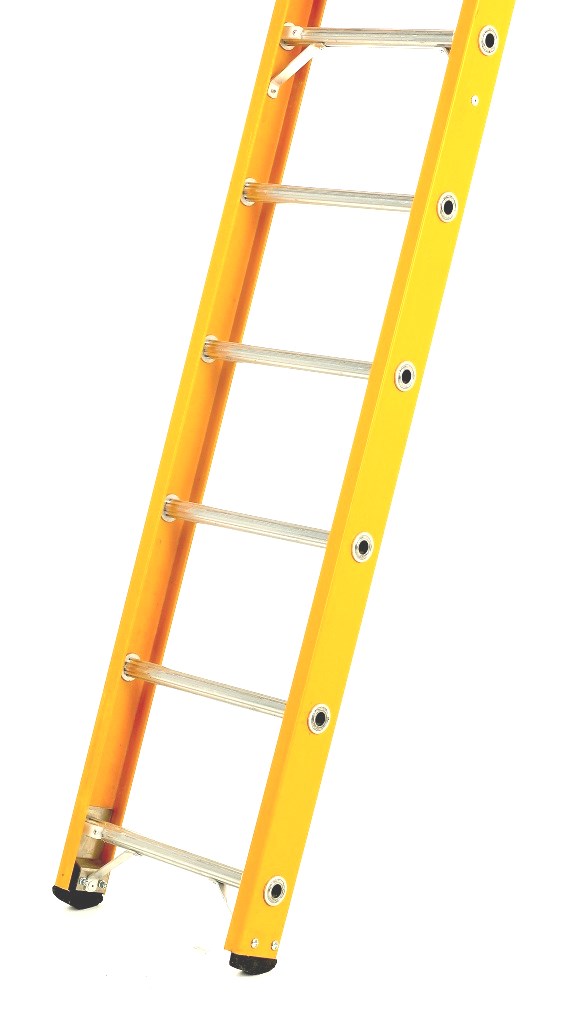 Single Section Aluminium Rungs
Manufactured from distinctive yellow 85mm x 31 mm glass fibre channel with heavy duty round aluminium rungs fitted at 250mm centres and swaged over. The special rung joint, which is keyed into two retaining washers and the stiles, gives a very strong anti twist fixing. Special stay brackets are fitted to give added strength and prevent side sway. The ladders have heavy duty solid rubber blocks at each end and are suitable for all trades.
Single Section Glass Fibre Rungs
Specification is the same as single section with aluminium rung ladders. The all fibre ladder is designed for use in areas where minimum metal content is required. The unique fixing of the 30mm square fibre rungs give a positive anti twist connection. Steel stay brackets give added strength and prevent side sway all other specifications are as above.
Ordering & Technical
These products complies to: ANSI 14-5 and ENA TS 14-1 and are *Kitemarked BS EN 131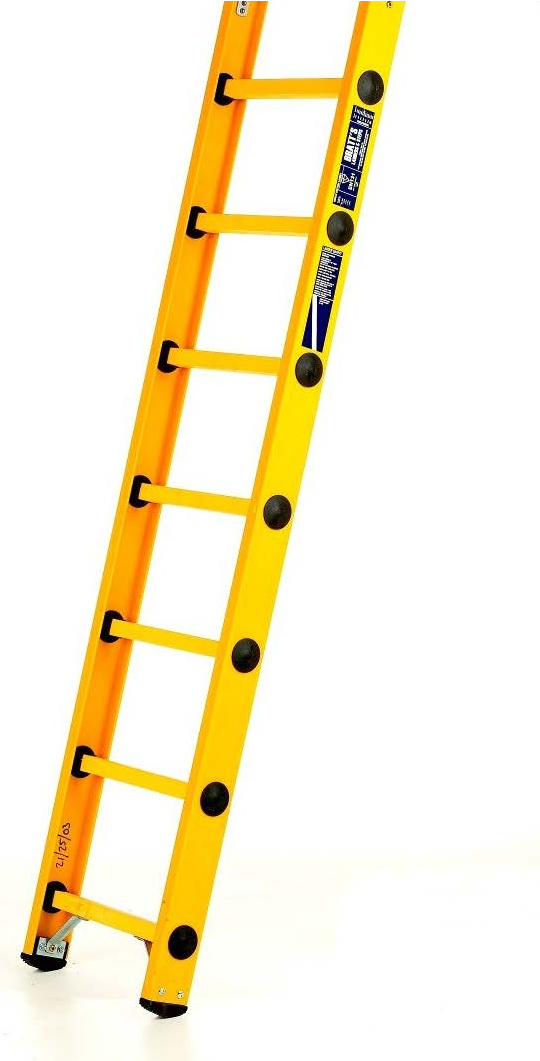 Single Section

ordering codes

Overall

Length

Rungs per Section

Approx. Weight

GRP Rungs

Alloy - Round Rungs

"D"Alloy

Rungs

AFL 09

GL1 09

DGL1 09

2.39m

9

7kg

AFL 12

GL1 12

DGL1 12

3.09m

12

9kg

AFL 14

GL1 14

DGL1 14

3.59m

14

11kg

AFL 16

GL1 16

DGL1 16

4.14m

16

14kg

AFL 19

GL1 19

DGL1 19

4.87m

19

16kg
*where applicable to relevant products.